$2 Social Membership at Club Kawana is a great way to enjoy your favourite Sunshine Coast Club!
Our Social Members Enjoy
the following

Benefits & Rewards
Become a Member Today and Enjoy:
Simply Bring ID & Apply at Reception on Arrival.
Become a


$2 Social Member
Today!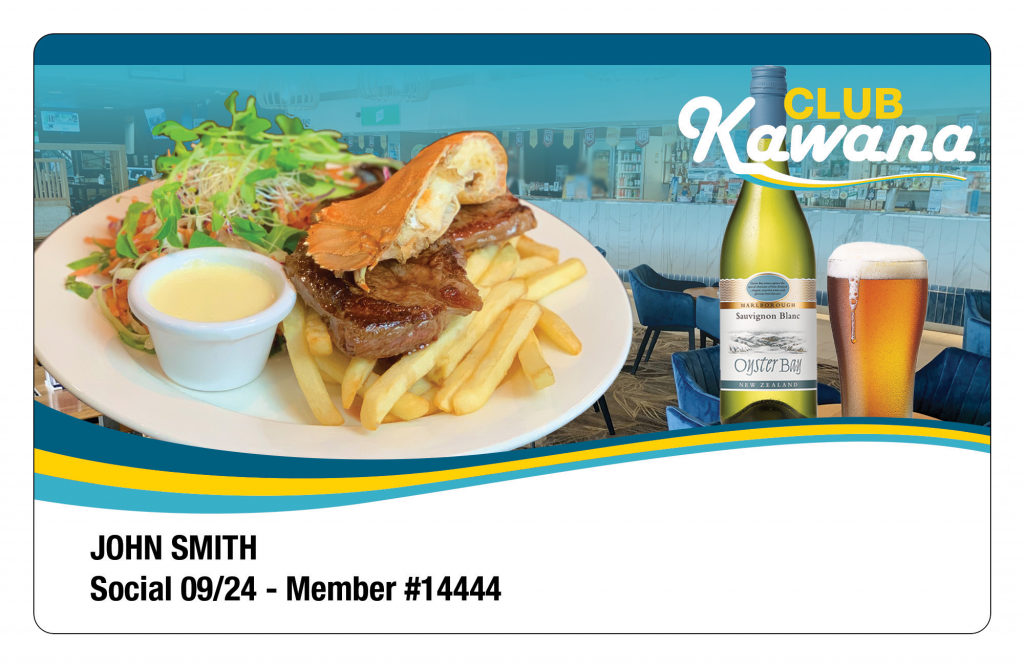 Simply Bring ID & $2 – Apply at Reception on Arrival.
Receive
Members Discounts

when your present your Membership Card
at the Bar, Bistro & Cafe.
Earn & Enjoy Kawana Rewards
Welcome to Kawana Rewards, Our Four-Level Loyalty Program Designed to Reward and Recognize our Members for their continued Support.
Every time you use your membership card at Club Kawana 
you will earn both Kawana Cash Points and Status Credits.
You can redeem your Kawana Cash Points at any time to pay for meals and drinks,
without affecting the Status Level you are in.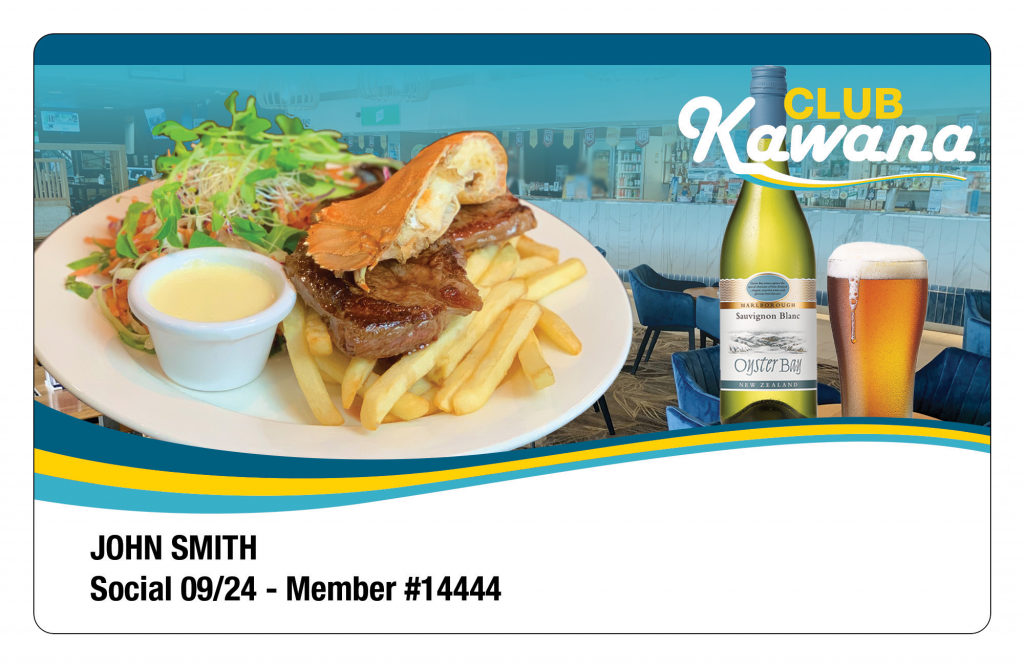 To Redeem:
• Drinks and Meals – Simply present your membership card and ask to "pay by points" to pay for drinks and meals using your Kawana Cash Rewards Points.
• Kawana Cash – At the player kiosk (located at reception & gaming room) swipe your membership card to swap your points for Kawana Cash.
Status Credits & Status Levels
Our Status Rewards Program offers four-levels of status, each with different rewards & benefits.
By defaults all new members will commence in the Bronze Level, and then move through Silver, Gold & to our Top level, Platinum, based on how many Status Credits you have earned in the past three months.
Bronze Status (Entry Level)
Level Changes & Point Expiration
Your Status Credits balance will determine which level you are in.
Once you have earned enough Status Credits you will automatically be moved into the next level.
On the 1st day of each month, Status Credits that are more than three months old will be purged and your level will be automatically updated.
All Members will have a period of 12 months to redeem your Kawana Cash Points, from the date that each individual point is earned respectively.